Whether your eyes are a beautiful green, piercing blue, or a lovely brown, when it comes to know how to put on eyeliner to enhance your eyes, there are many colors that perform a wonderful task at making them stand out even more. Even it can change the shape of your eyes. If you have never worn eyeliner, all it takes a small effort to take your makeup to the next level.

Select The Best Eyeliner Color

The best eyeliner color makes all of the dissimilarity. Selecting eyeliner color is the best way to point your options for the perfect shades. For instance, purple, gold, silver, blue, slate, plum, lavender, taupe, are the best eyeliner colors for blue eyes. These eye shadows colors will also enhance your eye makeup and look stylish.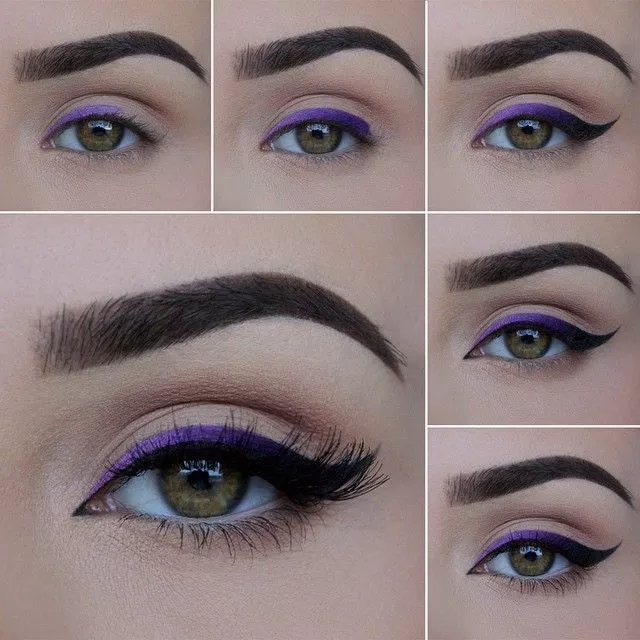 Purple Eyeliner Look: If you think about purple eyeliner look for your blue eyes, so it may be the excellent color because it looks stylish, enhance your eyes and also a great way to draw more attention to your eyes.

As the combination of red and blue makes purple, so if you use a purple eyeliner that has blue undertones it will most likely bring out the blue beautifully. Always consider for a bright shade of best purple eyeliner because this will give you the perfect contrast for the most striking eye makeup effect.

Use An Eyeliner Stencil

If you are not perfect at applying eyeliner then use eyeliner stencils because it save time. Eyeliner stencil can be use for top and bottom liner, cat eye makeup, winged eyeliner, and smokey eyes all with best results. Eyeliner stencil is suitable for all eye sizes and shapes and they make applying eye makeup a breeze.

Add Drama To Your Waterline

Add a sharp color to your waterline for dramatic eyeliner look. You can also make a choice for a gel liner, softer eyeliner pencil, or a waterproof eyeliner pencil that will easily slide on and not tweak on your eyes. Waterproof eyeliners are long lasting in all climates. You can add same color eye shadow right below your pencil to catch any color that may fall.

Apply White Eyeliner To The Inner Corners Of Your Eyes

If you want to give a brighter look to your eyes then apply a white or silver shimmer eyeliner to the inner corner of your eyes. It makes the appearance of waking up tired eyes.

Choose Complementary Colors

Look for colored eyeliners that will suit your eye color and make them attractive. Look at the predominant color of your eye as well as colors in their flecks. Complementary colors become brightest and truest shades when placed next to one another.

Choose An Eyeliner Color In A Shade Close To Your Eye Color

You can select eyeliner color in a shade which is close to your eye color, like blue eyes with blue eyeliner. Do not apply those colors which are heavy than your eyes color. You don't want the eyeliner to compete with your eyes but complement your eye color.
Read more articles related to eye makeup on Luster Eyes.