A strong and secure WiFi password is essential for protecting your home network from unauthorized access. If you're an Optimum Internet customer, changing your password is a simple process that can be done in just a few minutes.
Gather Your Information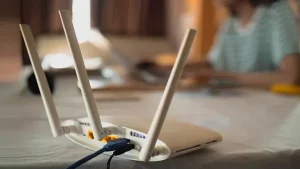 Your Optimum ID

Your current WiFi password

A new WiFi password (make sure to follow the password strength requirements)
Changing Your WiFi Password
Access the Optimum Online Portal: Open a web browser and go to the Optimum website (https://www.optimum.net/).

Sign In: Enter your Optimum ID and password to sign in to your account.

Navigate to WiFi Settings: Once you're signed in, click on the "Manage" tab in the top menu bar. Then, select "Wi-Fi Settings" from the dropdown menu.

Choose Your WiFi Network: On the Wi-Fi Settings page, you'll see a list of your available WiFi networks. 

In the pop-up window, enter your current password in the "Current Password" field. Then, enter your new password in the "New Password" and "Confirm New Password" fields.

Save Changes: Click on the "Save" button to apply the new password.
Updating Connected Devices
Once you've changed your WiFi password, you'll need to update all of your connected devices with the new password. This includes your computers, smartphones, tablets, smart TVs, and other devices that connect to your WiFi network.
 Tips for Password Security
Make a secure password with a minimum of 12 characters.
Mix capital and lowercase characters, digits, and symbols in your writing.
Don't use details that are too personal, such your address, birthday, or name.

Do not reuse passwords across different accounts.