Get Healthier Eyes Forever with Best Diet for Eyes
As everyone wants to be looking different from others and it is just to the beauty of their body parts. Eyes play a vital role in this regard and it is possible just due to healthy eyes. It is possible by taking Best Diet for Eyes. Balanced and healthy diet keeps your eyes maintain. To keep your healthy eyes maintained, avoid such conditions like
Cataracts
Macular degeneration
Glaucoma
Dry eyes.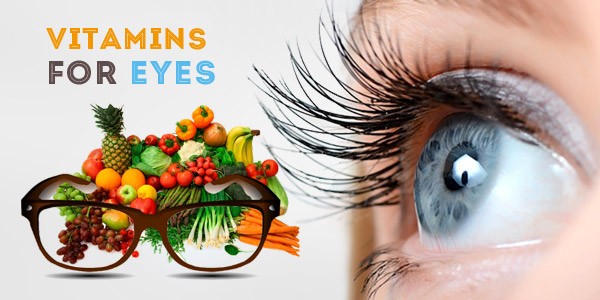 Some necessary supplements are essential for keeping eyes healthy like
Vitamin A, C, E
Omega-3
Zinc
Lutein and zeaxanthin.
Best Diet for Eyes:
Food is not only necessary to live but also it affects human body parts. Food also effects on eyes. For healthy eyes, Best Diet for Eyes is essential. Because balanced diet is the best way for the creation of proteins, fats, fibers etc. that help to keeps eyes healthy.
Fish:
Fish is the best diet that plays the vital role in keep eyes healthy. Moreover, fish has the large quantity of Omega-3 fatty acids that are the very effective supplement for healthy eyes. Fish that contains a high level of Omega-3 fatty acids include:
Nuts:
Nuts are also rich in having Omega-3 fatty acids and Vitamin E. It is also a very effective supplement for healthy eyes. Its benefit is that it protects the eyes from the damage of age-related. Nuts that contains Omega-3 fatty acids that keep eyes healthy are
Peanuts
Lentils
Walnuts
Cashews
Carrots:
Carrots are rich in Vitamin A. Moreover, carrots keep eyes healthy and help in eyes to see in the dark. It helps to protect the eyes from serious infections. Vitamin A helps to safeguard the cornea which is the of the eye.
Oranges:
The key to make eyes healthy is orange and other citrus fruit like lemon because these are rich in Vitamin C. Vitamin C helps to prevent Cataracts and macular degeneration.
Eggs:
Eggs are rich in Vitamin A Zinc, Lutein and zeaxanthin. These are essential supplements of eye health. Zinc helps to keep protect the back of the eye called retina. You can use eggs in salad, by boiling, in sandwiches, and in breakfast by frying.
Seeds:
Seeds are also best for eye health. Like nuts, it also contains Vitamin E and Omega-3. seeds that can be used for eye health are:
Chia Seeds
Flax seeds and
Hemp Seeds
Related Article | Top 6 Best Foods for Eyes – Get Healthy Eyes Forever