Everything You Need To Know About Purple Hair in Canada…!
Long hair is the dream of all ladies from any place of the world. Many females use extensions for showing long hair. Here I am going to tell you about Purple Hair colors and shades often used by the ladies in Canada. To dye Purple Hair is a fashion that can be fitted on any skin tone. To dye Hair with bright colors become a fashionable, beautiful, and easier by Canadian females. To dye your hair with different color combination is a new trend nowadays. You also dye your hair to hide or to cover up the grey hair. Here is everything about to dye your Hair with Purple color you should try these fabulous and flattering colors and enjoy the best comments from others if you get it right.
Purple Hair Color According Skin Tones
Before dying your hair with purple color must know about your skin tone. If you have a warm skin tone as yellow or olive then you look better with warm shades of lilac and magenta. If you have a cool skin tone as pinkish shades then you will look better with classic pastel lavender or a deep violet. For neutral skin tone you can try any color among them for dying your hair.
Rocking Color Shades of Purple Hair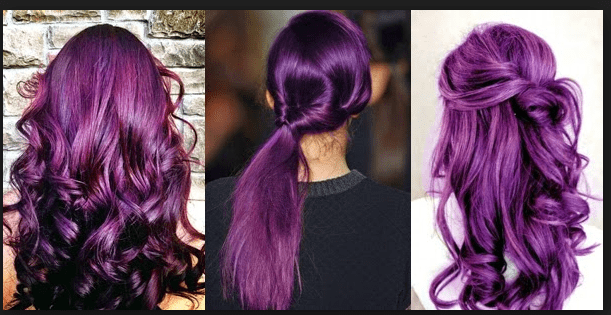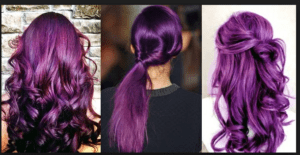 Lilac Hair Color
Pastel Purple Hair Color
Retro Purple Gradient
Smokey Purple Hair Color
Silver Purple Hair Color
Magenta Hair Color
Neon Purple Hair Color
Purple Haze
Lavender Balayage Crimp
Mauve Hair Color
Amethyst Hair Color
Purple Hair Extensions
The ladies who want to change their hair looks again and again used hair extensions. There are a lot of hair extensions of all colors, sizes and styles. You can choose anyone according to your need. Try the trendy Hair Extensions for straight, curly and semi-curly hair.
Remy Clip in Human Hair Extensions Highlights/Streaks – purple.
Full Head Remy Clip in Human Hair Extensions – purple.
One Piece Top up Remy Clip in Human Hair Extensions – purple.
Double Wefted Full Head Remy Clip in Human Hair Extensions – purple.
Remy Human Hair Weft/Weave Extensions – purple.
DIY Remy Clip in Human Hair Extensions – purple.
These bright purple natural human hair extensions can give you longer, thicker hair or a new look. Blend in with your dyed hair or use with purple contrasts or highlights.
Related Article|Red Hair in Canada (Facts, Shades and Red Hair Extensions)