Don't Miss to Do These Best Activities While You are on a Trip in Dubai…
Dubai counted as the top of a list of the world's must-visit destinations. The city is a treasure for tourists and become the most eye-catching point for visitors. Dubai is rich in seven star hotels, world's tallest towers, underwater hotels and buildings, parks, etc. Record-breaking architecture stands alongside traditional quarters, while man-made islands. Here are the top places to tick off your sightseeing list when you're in town and make your trips more memorable by doing the Best Activities with your love ones.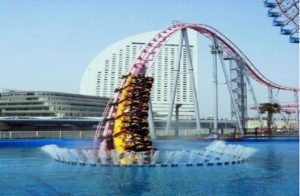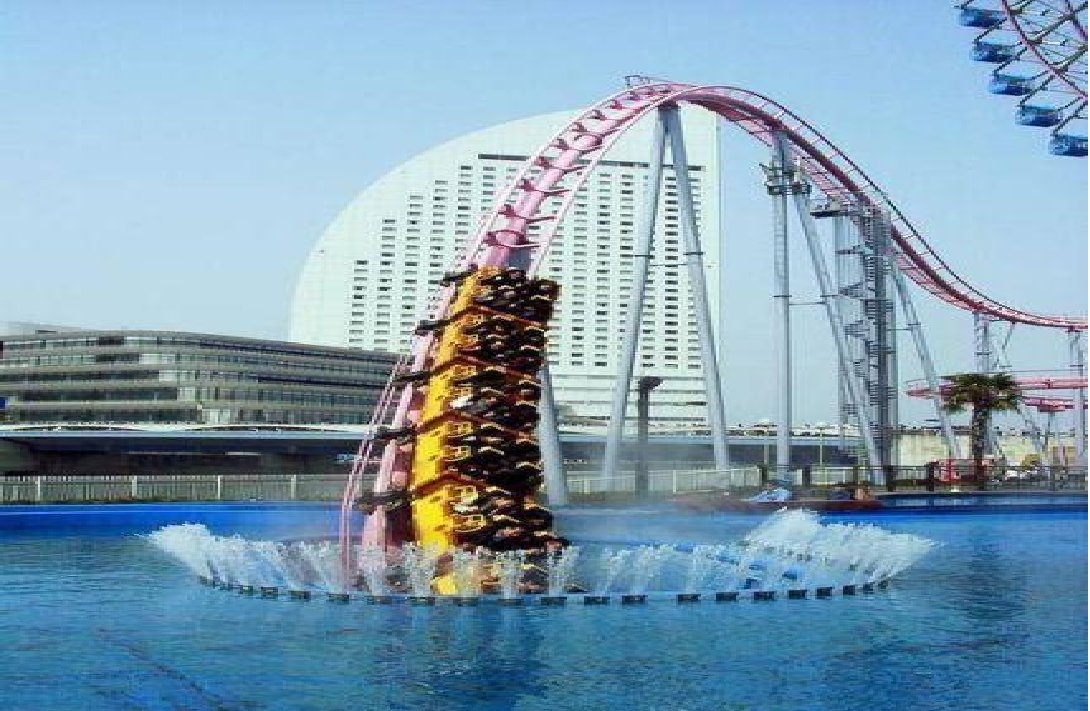 Details of To Do Things in Dubai During Trip
You can spend your mornings sprawled out along Jumeirah Beach and your afternoons shredding powder at Ski Dubai. But first thing that you should to know about the city is head straight to the top of the Burj Khalifa (the world's tallest building) where you can view incredible views stretching into the Persian Gulf. If you and your family are looking for the top things to do in Dubai during your trip then must check out some of the best attraction points here. You should must visit these iconic places in Dubai and also do these Best Activities during your trips.
1. At The Top – Burj Khalifa
In Dubai the Burj Khalifa is to be considered the most famous landmark and must visit place during your trip. Burj Khalifa is the world's tallest building and delivers stunning views to visitors on its 160 floors. No trip to Dubai is complete without a visit to the tower's exclusive viewing point. Spanning floors give visitors a full view of the city from the top point of the world's highest building. If you're a professional photographer then you don't miss this wonderful chance of capturing the most unbelievable scenes over the city.
2. Dubai Mall
The massive Dubai Mall is the largest shopping center in the world with 1200 stores. Even if you aren't interested in buying anything a visit to this immense retail center is must. The Dubai Mall also contains numerous entertainment facilities, such as an ice shop, a movie theater and several kid-friendly attractions. It also has an aquarium that houses more than 33,000 underwater creatures.
3. Burj Al Arab
The Burj Al Arab calls itself 'the 7-star hotel' and you would also agree that it is certainly one of the most iconic buildings in Dubai. This building has a height of 321 meters over the coastline and the Burj is designed to resemble a billowing sail shape. It is voted the world's most luxurious hotel and more expensive for the average visitor. You can also visit the public beach that is next to it for capturing memorable moments in your cameras.
4. Dubai Fountains
The best thing in Dubai that is free for all is the Bellagio fountains in Vegas. You would never see the taller, bigger, louder and an incredible light show at night in your life earlier. The fountains are situated outside the Dubai Mall surrounded by a most busy chain of restaurants. These restaurants are booked to dine on the terrace and to see the fountains in all their glory at night. These incredible fountains give the perfect view of light with different colors and a mixture of western and eastern music.
5. Dubai Aquarium & Underwater Zoo
Dubai Aquarium & Underwater Zoo is one of the largest indoor aquariums in the world beneath a 48-metre aquarium tunnel. The 10-million liter Dubai Aquarium tank is located in the Dubai Mall, and it houses over 33,000 aquatic animals comprising over 140 species. Over 300 sharks and rays live in this tank including the largest collection of Sand Tiger Sharks in the world.
6. Dubai Museum
Don't miss to visit the Dubai Museum while you are on trip. It explains about how a desert fishing community transformed into a high-flying mega-tropolis in half of a century. The building is an eighteenth century fort built to protect the ruling sheikh. It has been completed with stout defensive towers and you can see a traditional Dhow boat in the courtyard.
7. Ski Dubai
You must have to fun in Dubai Snow Park with the Ski Dubai Polar Pass situated inside Dubai's Mall of the Emirates. Head inside the Ski Dubai indoor center and enjoy the magical Snow Park zone for as long as you want. Roll down slopes in a giant snowball-globe, ride toboggans and watch a penguin parade. Your Snow Park Ski Dubai ticket also includes a chairlift ride, use of cold-weather clothes, plus a helmet for children under 13. Collection of Best Activities is available in Ski Dubai Snow Park.
8. Dubai Atlantis Aquaventure Waterpark
Enjoy yourself into the Aquaventure Waterpark in Dubai with an entrance-only all-day ticket. The Aquaventure Dubai boasts impressive water rides and Best Activities with adventures fit for all ages. Enjoy career down corkscrew chutes, ride through shark tunnels, watch the little ones at the new Splasher's Island area, and unwind on the lazy rivers. Having the wonderful rainbow-colored fish to sharks, rays, baby alligators, seahorses and more.
9. Jumeirah Beach Dubai
Sun-seekers come to this lively shoreline in Dubai's bright rays. Jumeirah Beach is also equipped with a children's playground and plenty of barbecue and picnic areas. Before you hit the sand, make sure you're armed with bottled water and sunscreen. The rays are at their strongest during the middle of the day, so you'll want to seek shade to avoid dehydration or sun stroke.
10. Gold and Spice Souks
The Gold Souk located on Dubai Creek's south bank in the Deira specializes in glitz and glamour. Featuring glittering displays of necklaces, bracelets and earrings from more than 300 retailers. The Gold Souk is one of the most renowned gold jewelry trading centers in the world. The souk also sells platinum, diamonds and silver.