Ajman Taxi, the fifth-largest emirate in the United Arab Emirates, is a charming coastal destination known for its pristine beaches, cultural heritage, and laid-back atmosphere. Whether you're a seasoned traveler or a first-time visitor, getting around Ajman can be a breeze with its efficient taxi system.
Ajman Taxi Services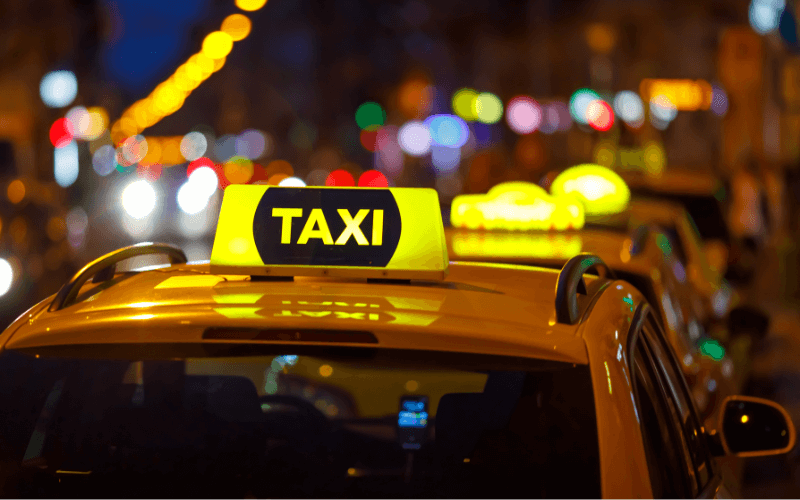 Ajman boasts a fleet of modern, metered taxis that operate 24/7, ensuring convenient travel throughout the emirate. These taxis are easily recognizable by their distinctive cream and green color scheme and are equipped with GPS systems for seamless navigation.
Hassle-Free Options
Hailing a taxi on the streets of Ajman is a straightforward process. Simply wave down an empty taxi and hop in. Taxis are also readily available at major landmarks, hotels, and shopping malls.
For added convenience, you can book a taxi in advance by calling the Ajman Public Transport Corporation's Coordination and Control Center at 6005 9999 7. You can also download the Ajman app for easy booking and tracking.
Taxi FaresAjm
Ajman taxi fares are transparent and affordable, with a minimum fare of AED 12.5 for regular vehicles and AED 10 for Mahra vehicles. The fare meter then calculates the cost based on the distance traveled and waiting time.
Special Taxi Services: Catering to Diverse Needs
Ajman also offers specialized taxi services to cater to the needs of different passengers. These include:
Female Taxis: These taxis are driven by female drivers and are specifically designed to provide a comfortable and secure transportation option for women.

Handicap Taxis: These taxis are equipped with ramps and other features to accommodate passengers with disabilities.

Luxury Taxis: These premium taxis offer a higher level of comfort and amenities, making them ideal for business travelers or special occasions.
Tips for a Smooth Taxi Experience
To ensure a pleasant and hassle-free taxi experience in Ajman, follow these tips:
Have your destination clearly marked: Provide the taxi driver with the exact address or directions to your destination to avoid confusion.

Agree on the fare upfront: Before you start your journey, confirm the fare with the driver to avoid any misunderstandings.

Keep small change handy: Taxis typically accept cash payments, so it's helpful to have small denominations on hand.

Be polite and respectful: Always treat your taxi driver with courtesy and respect. As they play a vital role in keeping Ajman accessible and connected.
Enjoying Ajman with Ease
With its reliable taxi system and affordable fares, Ajman makes it easy for visitors to explore its many attractions and experience the emirate's unique charm. So, pack your bags, hail a taxi, and embark on an unforgettable journey through the vibrant city.