Women are often searching the internet with "brow threading near me" to find the best salon to get their eyebrows done. Eyebrow threading is an essential part of our grooming regime. Nicely shaped brows can change your whole look and make you look great.
New Jersey is a place where people are very conscious about their personal grooming. They always want to look their best and make sure they leave a good impression on them. There is nothing wrong with looking after yourself and making sure you always look your best.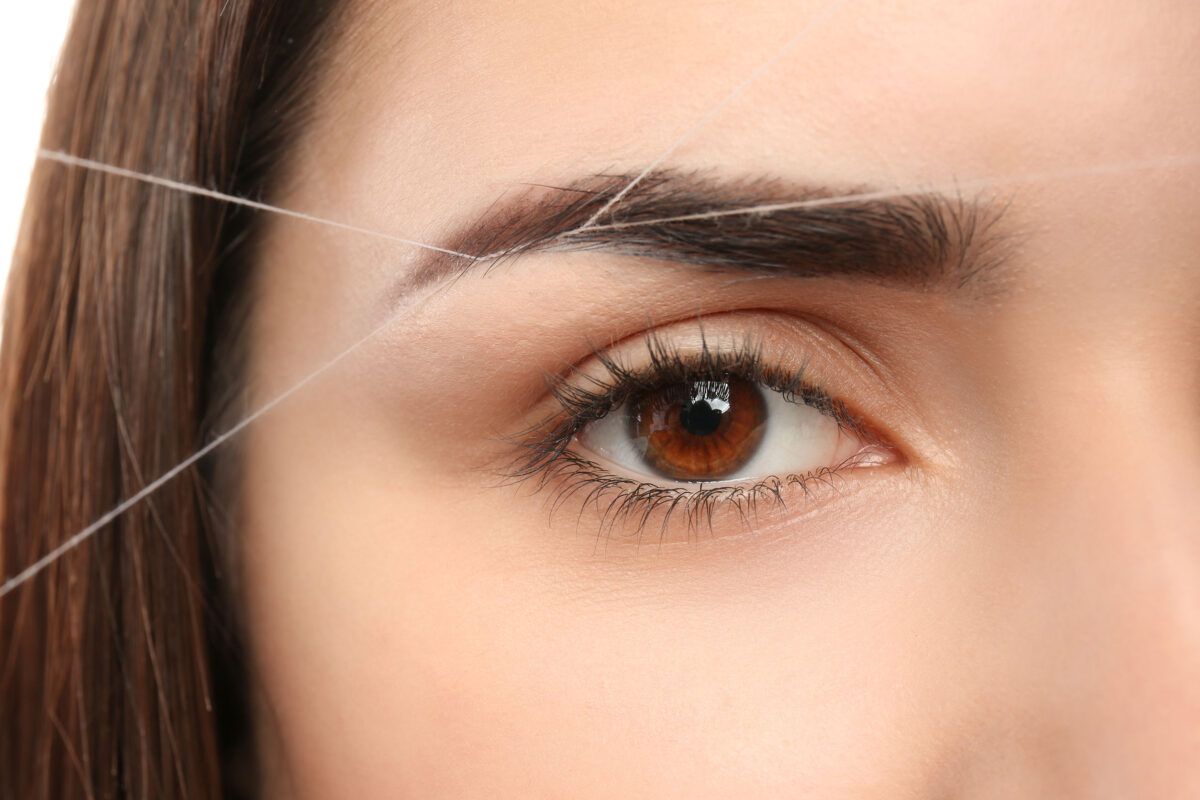 Due to this intense demand for more eyebrow threading places, more businesses have opened up. Some places are new while some have been in New Jersey for generations. There has been a lot of changes in the trade of eyebrow threading and aestheticians are bringing in new techniques to make eyebrow threading easier for the clients as well.
Instead of just threading, aestheticians are now using wax, new ways to make sure you get the perfect eyebrow according to your face shape and much more. You need to make sure that when you search brow threading near me, you get the best salons who will make you feel like royalty.
Here are some of the best salons that will turn up when you look for the best brow threading near me.
The Best Brow Threading Near Me – Unique Threading Salon
Winner of the Best Brows & Bikini, this salon offers waxing, threading and sugaring services to their customers. Best known for their professionalism, they have 18 years of experience under their belt and they have a plethora of satisfied customer reviews. Apart for raving reviews for their eyebrow threading services, they are also known for their waxing services so once you there, give that a shot as well.
Libase' Salone and Spa
Another New Jersey business that has made it to our list is Libase' Salon and Spa. In business since 1980, this salon is known for offer relaxing and comfortable experience along with their waxing and threading services. They are so popular that when you search for the best brow threading near me, they are the first few names that the people living in New Jersey will take.
They are clean, their environment is very customer friendly, their services are fantastic and they make the threading experience enjoyable for the customers. Apart from eyebrow threading services, they also offer highlights, haircuts, hair extensions, waxing and even eye lashes extension services.
Salon Caru
A relatively new salon as compared to the others on our list, Salon Caru was established in 2006 in New Jersey and since then it has been an icon on the Hudson Street, Hoboken. They are best known for their eyebrow threading services as well as their stress relieving shoulder, neck and scalp massages. They also offer customized style services, hair wash services, hair color services, Balyage services, highlights, hair painting, hair cutting and more.
David Chad Beauty Parlor
Another salon that jumps up whenever you search brow threading near me is David Chad Beauty Parlor. Although it is just 5 years old at the moment, it is quite popular. Right in the heart of Caldwell, New Jersey, this is an award-winning salon and beauty bar that you need to keep in your radar.
While their eyebrow threading services are excellent, they also offer other services such as hair services such as keratin treatment, spa services, color correction and a lot more. They are an award-winning salon that offers an intimate setting in a modern and very contemporary establishment. They give you the whole deal when you get there and make sure you get a grand time when you enjoy their services.
These are just some of the salons that should be in your radar if you are always searching for the brow threading near me. Keep your eyes on these salons and parlors, especially if eyebrow threading and waxing is one of your priorities. We all want to pamper ourselves so getting a little something done every once in a while is a great way to feel good about yourself and look fab.