Love is in the air and it seems like it will get intense very soon now that Kourtney Kardashian has said yes to Travis Barker. The couple have been steaming up the internet for months now and they have finally announced they will tie the knot very soon.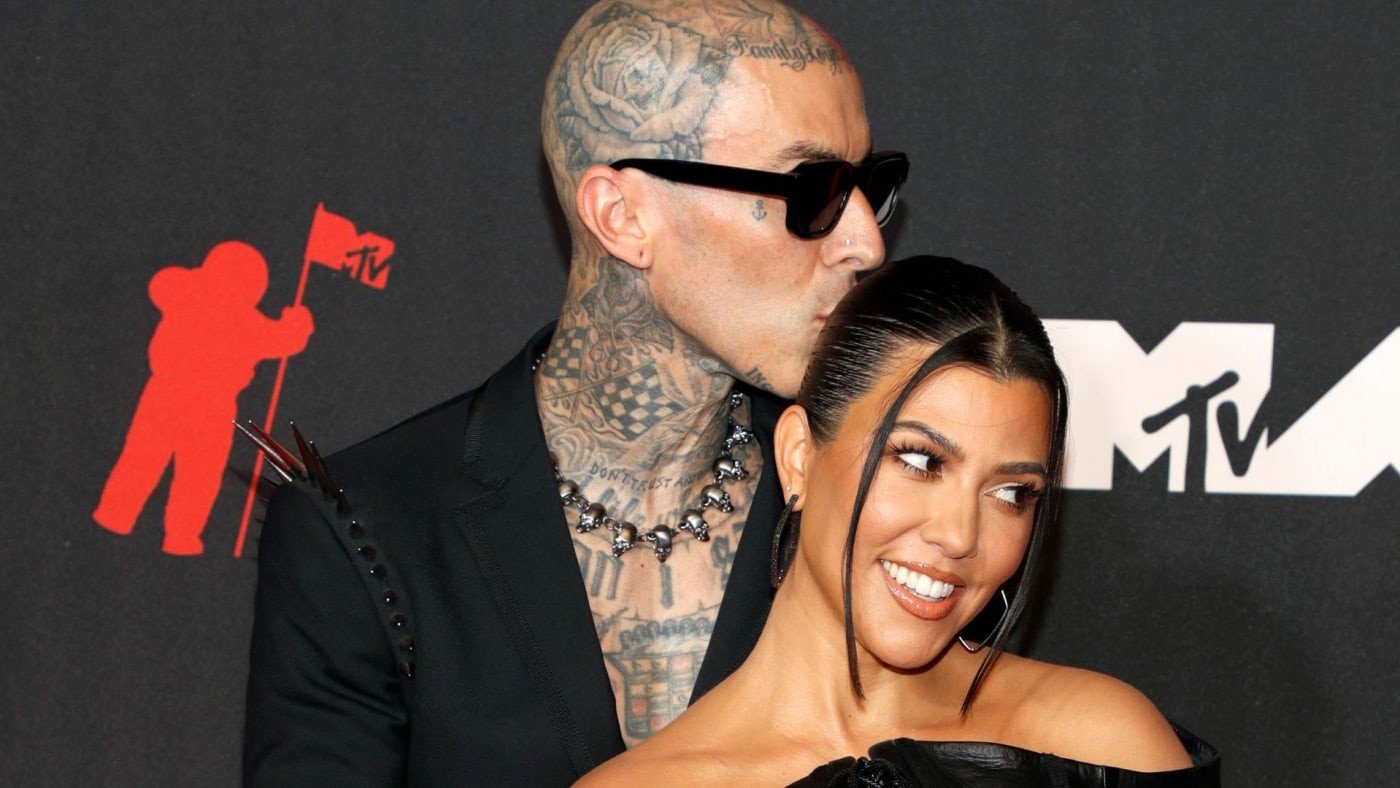 The confirmation of the engagement came when Kourtney Kardashian posted the confirmation of the engagement in a very romantic post. The Keeping Up with The Kardashians star shared a post on Sunday in which she showed off a romantic setting on a beach.
The Blink-182 Drummer was shown hugging Kourtney on the beach as the couple stood in the middle of a rose circle. Kourtney wrote "forever" as caption under the post. Travis Barker further cemented the sentiment with a "FOREVER" underneath the post.
According to the news shared by TMZ, Travis Barker proposed to Kourtney Kardashian at a beachside hotel in Montecito, California. The news of the engagement was well-received by everyone, but especially by the Kardashian and Jenner clan.
Kim Kardashian took to her social media and posted a video of the couple with the caption "KRAVIS FOREVER" to complete the post. Kendall Jenner, on the other hand, did a public service by zooming in on the engagement ring and sharing the post so that the world can admire the massive bling on that ring.
Kourtney Kardashian and Travis Barker started dating for a long time but they confirmed their relationship in the beginning of 2021, however, they have known each other for years. Travis has been a great influence on Kourtney as she was recently seen without any touched up or doctored images.
This will be Kourtney's first marriage. Travis has already tattooed Kourtney's name on his body. The couple often shares mushy and sweet pictures of each other on their respective social media platforms. Kourtney even shared a video in which she was tattooing "I Love You" on Travis's arm.
If that isn't commitment, we don't know what is.
Kourtney Kardashian has three children from her partner Scott Disick. That relationship lasted for 10 years when the couple broke up in 2015. This is her first engagement. This will be Travis Barker's third marriage. He was married to actress Melissa Kennedy and he later on married model Shanna Moakler with whom he has two children.
Best wishes for the new couple as we wait for their definite lavish wedding.